The PapaStork Story
After many years of tolerating inferior medical exam lighting, I decided to design an exam light that is bright, unobtrusive, lightweight and above all CORDLESS. It is a 1,000 lumen LED true white light that produces virtually no heat. Battery powered it is simple to maintain. If this were the first exam light you ever used you would never consider using another.
RONALD W. MILLER M.D.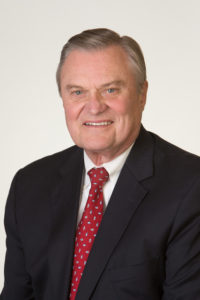 Dr. Miller is a graduate of the University of Illinois Medical School and completed a residency in Obstetrics and Gynecology at Northwestern University. He is Board Certified and has been in private practice on Chicago's North Shore for more than 30 years. Winner of many Northwestern University teaching awards and yearly voted to Castle Connolly's Top Doctors, Dr. Miller is now actively teaching university medical residents and students. Having delivered more than 5,000 babies, Dr. Miller has used his extensive office and hospital experience to develop this innovative new medical exam light. He is a member of the Midwest Center for Women's Healthcare, the U.S. Women's Health Alliance, The North American Menopause Society and is a member of The Illinois State Medical Society's Physicians Review and Evaluation Panel.